Queens Park Arena in Glasgow is putting on an all-day event to showcase the best new Scottish talent in rock, indie, funk, disco, and indie pop on Saturday 1st July 2023.
The chilled-out, open-air venue is set to welcome performances from up-and-coming artists including Fauves, Dictator, Parliamo, Cruise Balloon, The Plastic Youth, and more for a (hopefully) sunny summer from 3-10 pm.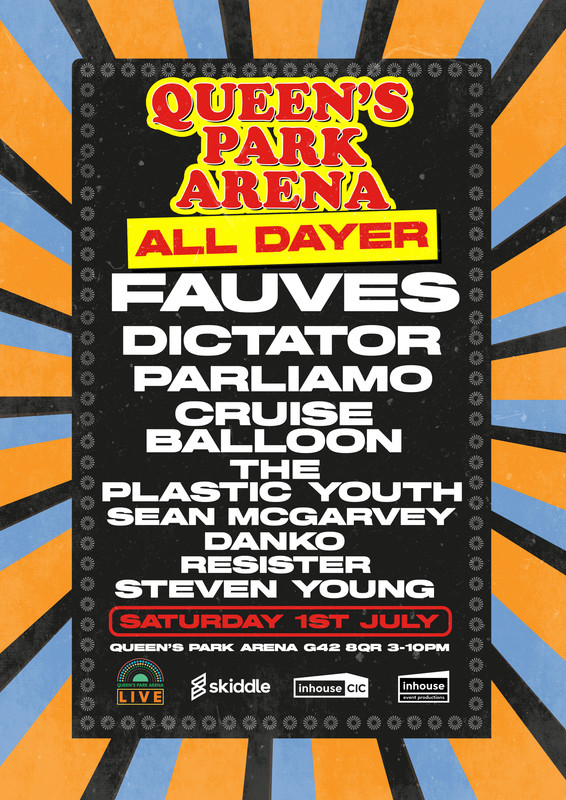 The 1500-capacity arts and community venue serves drinks until late and is helping to support budding artists when they need it most.
Oh, and tickets are cheap as chips! Cop yours at the bottom of this page to catch the freshest new Scottish talent beneath the sun.
---
Check out our What's On Guide to discover more rowdy raves and sweaty gigs taking place over the coming weeks and months. For festivals, lifestyle events and more, head on over to our Things To Do page or be inspired by the event selections on our Inspire Me page.


Header image credit: Queen's Park Arena / Instagram.com
Tickets for Queen's Park All Dayer ft. Fauves, Dictator, Parliamo + More | Saturday 1st July 2023 | Queens Park Arena in Glasgow